UV reactive Neon Liquid Face Painting
Perfect UV reactive face and body paints for Parties, Festivals, Clubs or Raves; anywhere that has UV lights. Dries Quickly and washes off easily with water.Our UV face paint come in 10ml tube,has 12 color options, which glow with amazing brightness under a UV light. They're brightly colored in normal lighting but do not glow unless UV / Black Light is present.Neon face paint is safe professional superior cosmetic grade make up; hypoallergenic, paraben-free, non toxic, vegan, natural and FDA-compliant which makes it ideal for those with sensitive skin. As with all cosmetics we advise that a small skin patch test is done before applying as everyone`s skin is different. They are water activated so clean up is as quick and easy as wiping the face paint off with a soapy washcloth.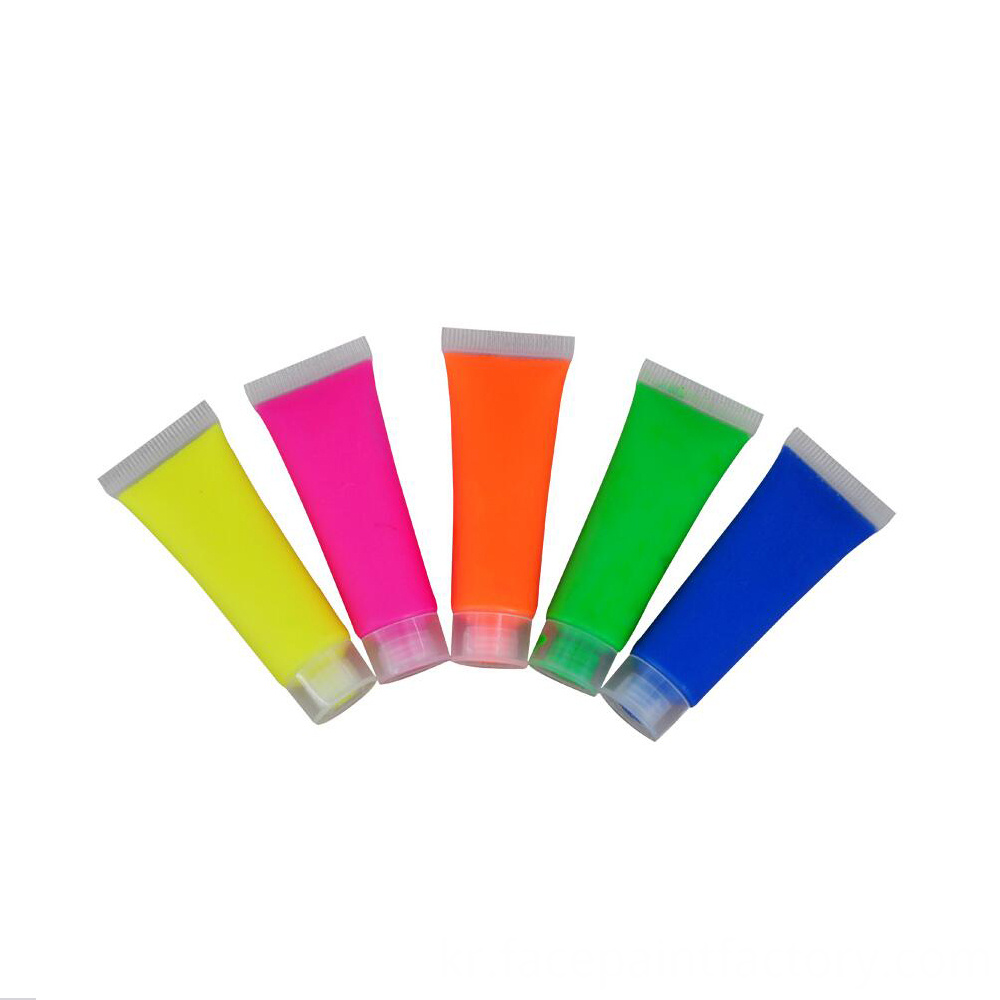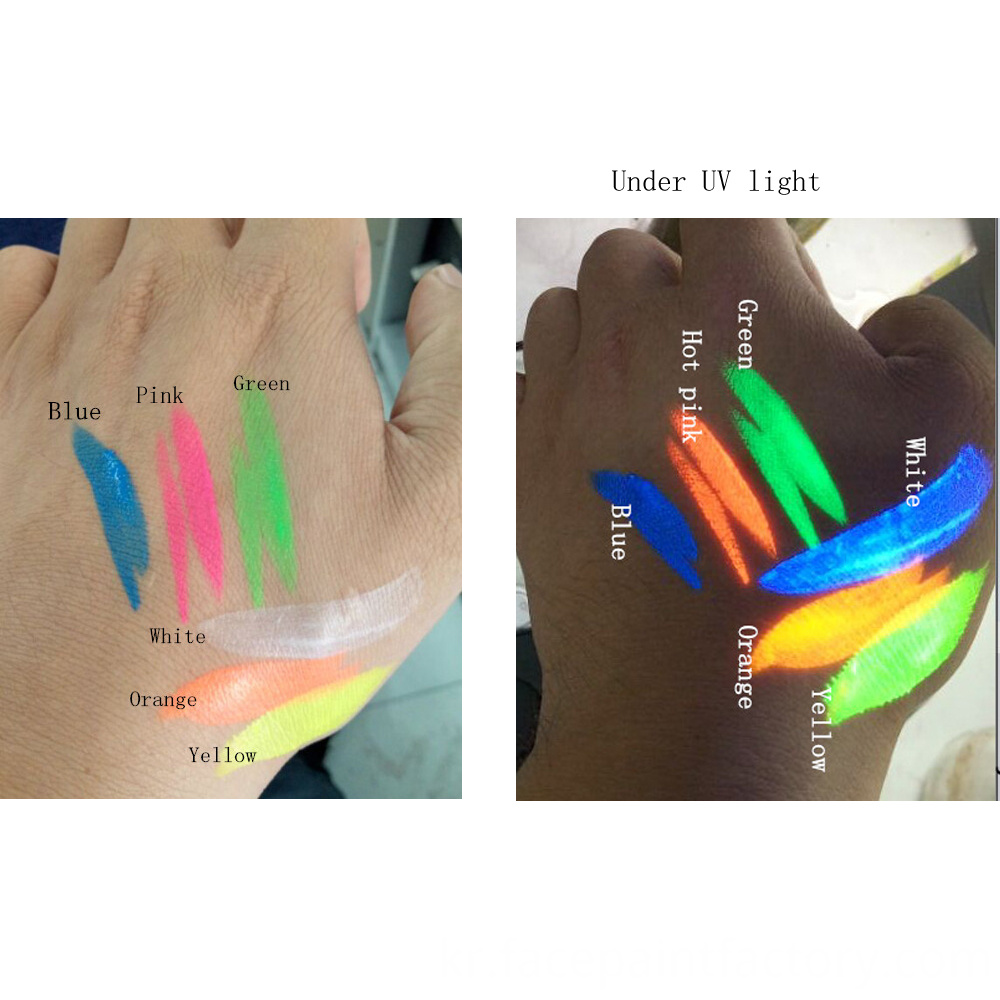 Product Discription:
Feature
1. High quality and safe
Our Face painting is non toxic, safe and hypoallergenic,good smooth coverage.
2. Wash off easily
This face paint kit is water based, easy clean with water.
3.Optional Extral tools(sponge,stencil,brushes.glitter) make face paint easier.
can help you paint face with as much detail and precision as possible.
Sponges are useful for quickly applying paint to a large area, or for adding a base color
You can add some sparkle to your art with glitters
Stencils are perfect if you're not confident about your painting skills, or if you're simply short on time.
Some classic stencils include hearts, flowers, and moons.
Volume:10ml/tube,customize size available
Color options:12 colors available.Pink, Orange, Yellow, Green, Blue Purple.,etc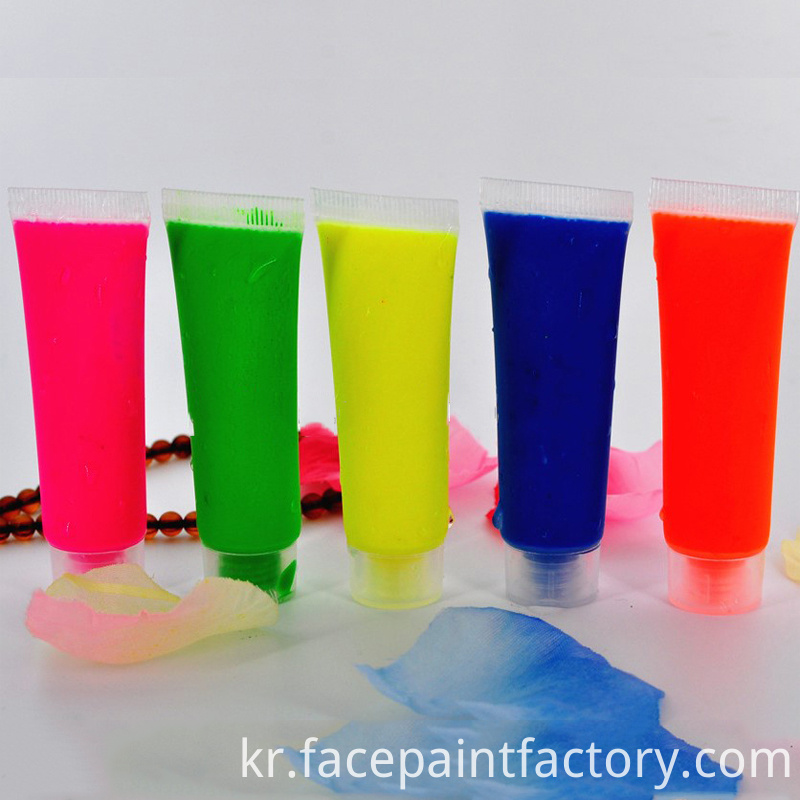 Color options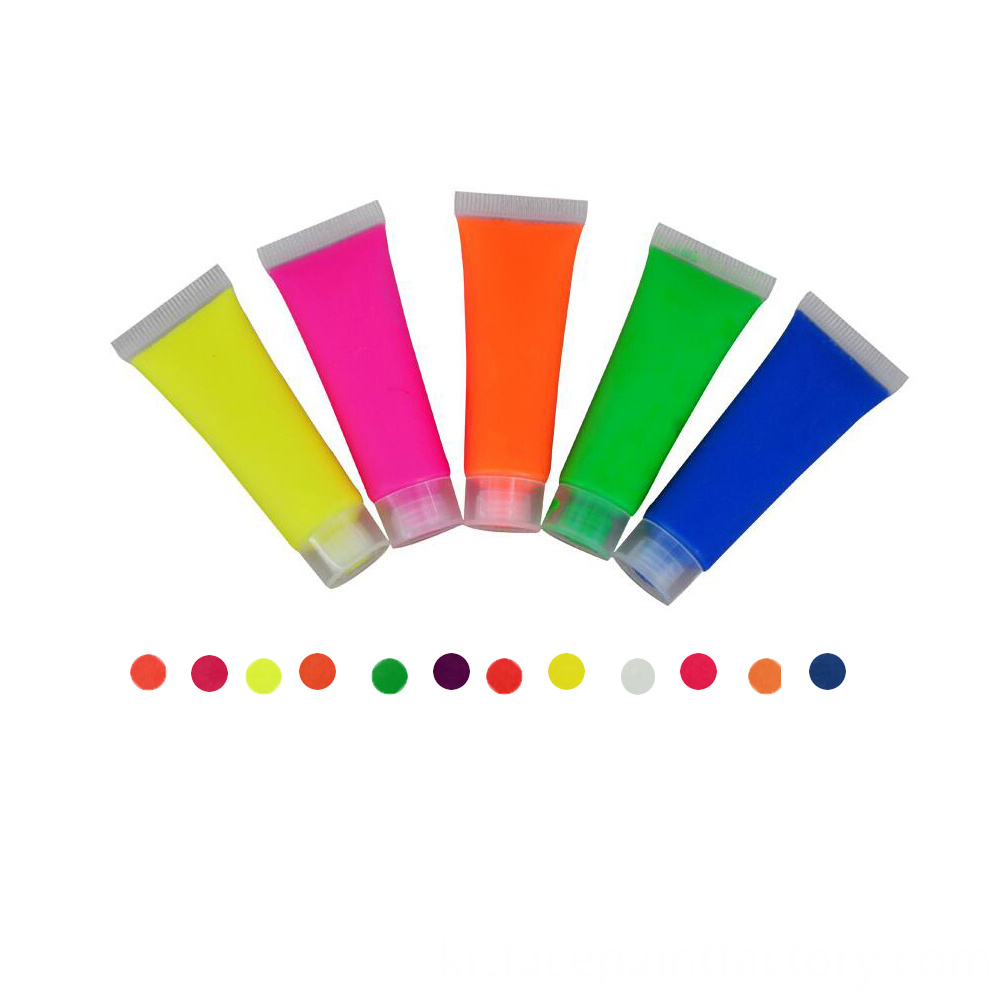 UV effect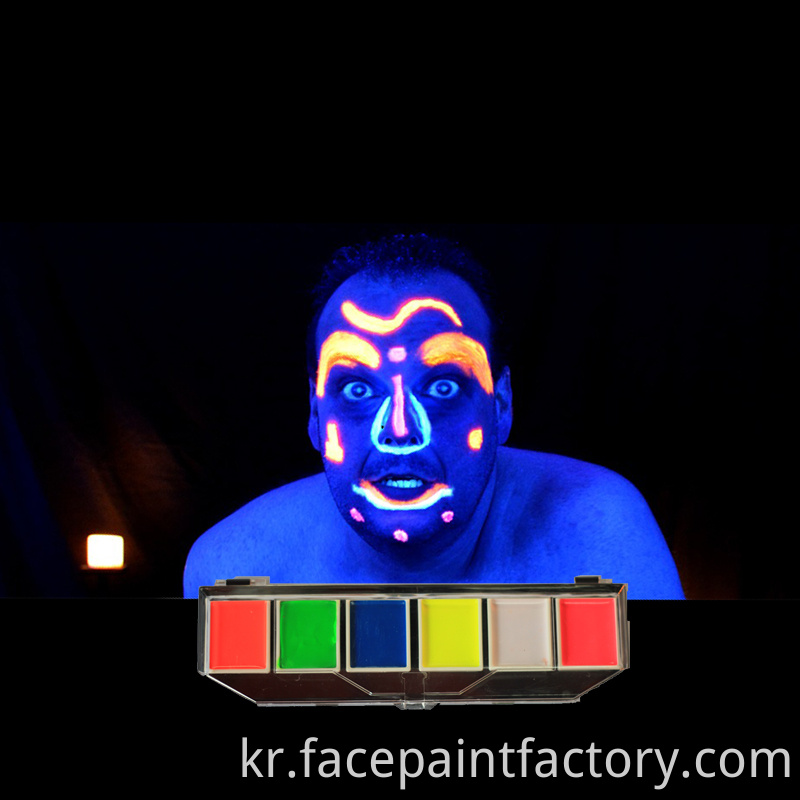 Warm Notice
This product is for external use only.
Children under 6 years old should be accompanied by parents
The banning of eating
Screen color may have error, please Kind Prevail.
Skin allergies are used with caution.
Company information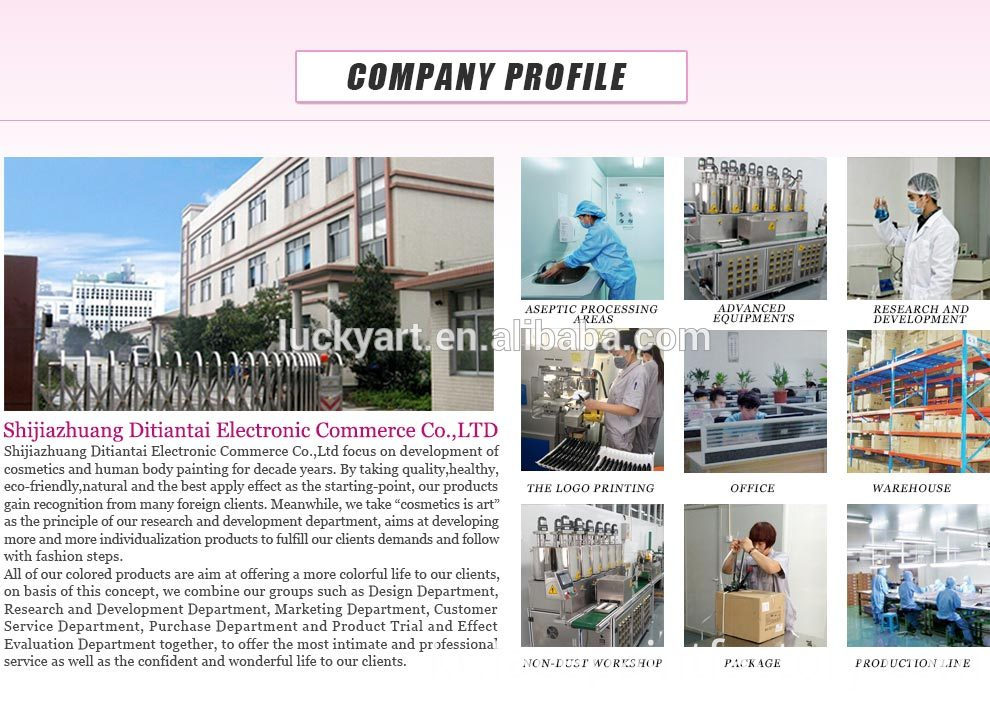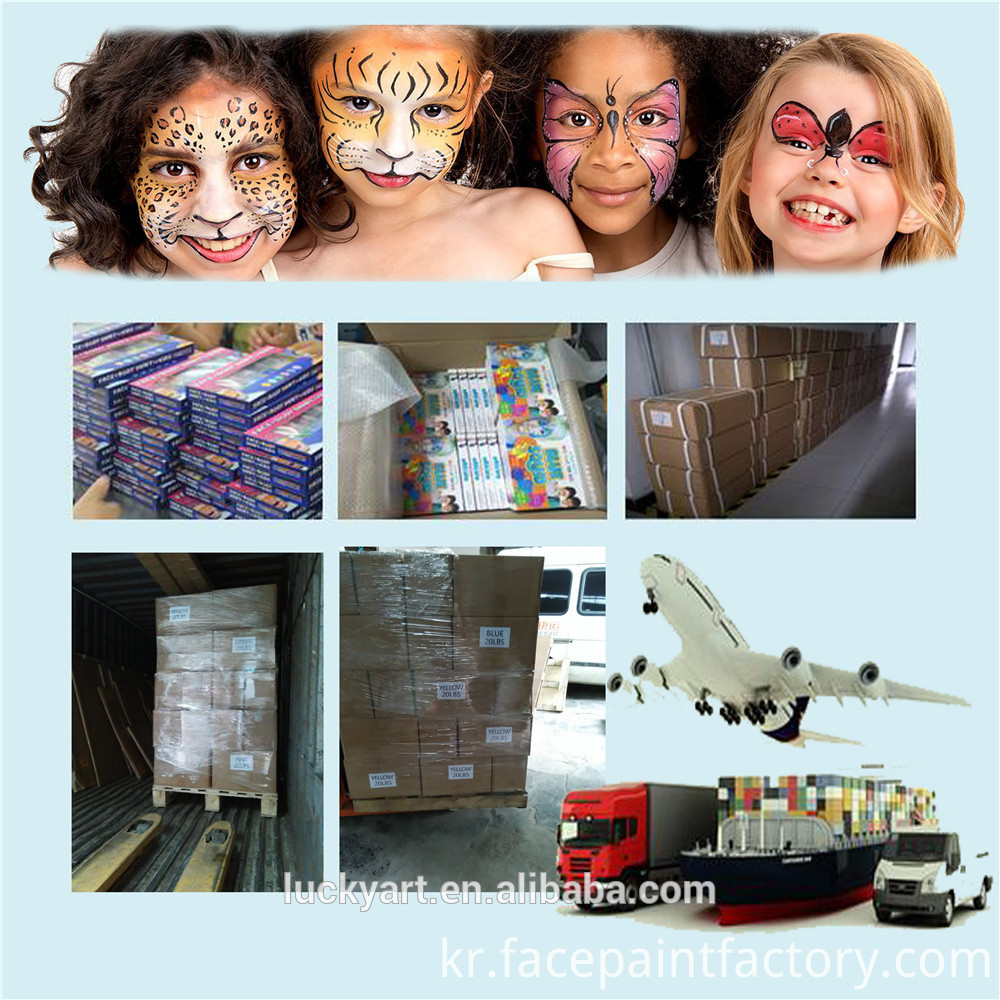 Why us?
1. Quality Control: We have a professional team specialized in face paint field for almost 10 years.
2. Price Control: we are the large manufacturer one stop factory.
3. New Product Development: We develop new ideas and products that no other companies in China has and this enables our customers to share a great selling point when compete with their own competitors.
This keeps us leading the market.
4. Experienced Sales Team: Our sales teams is experienced and with good knowledge of
product so we can serve you well!
제품 디렉토리 : 페이스 페인팅 > UV / 네온 페이스 페인트